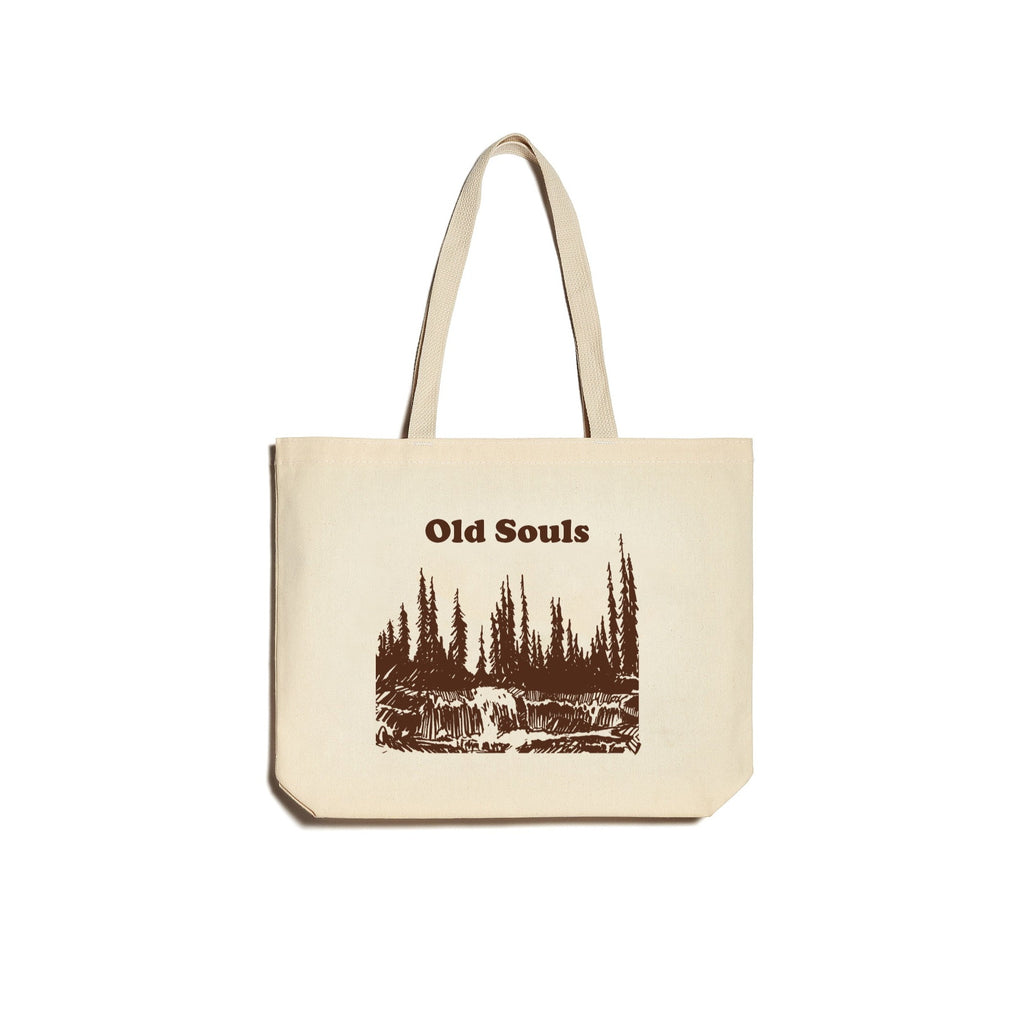 Old Souls Tote
•The Old Souls Tote is made on heavy and durable cotton canvas. 
•Made in the USA
•Screenprinted in the Hudson Valley
•A great tote for a quick trip to the grocery store, weekend trip, or day-to-day bag!
•Measuring approximately 20" across and 18" deep. Straps are long enough to get around most shoulders.

 •Offered in two designs:
             -Old Souls Brown Forest, which features a  secondary logo on back 
              -Old Souls Do Right Fear None