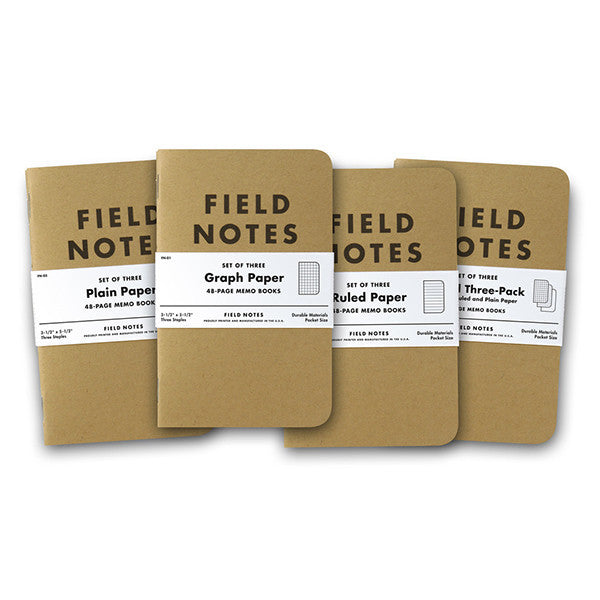 Field Notes 3-pack Notebooks
Field Notes original 48-page memo book available in four varieties. Each variety comes as a pack of 3 notebooks that measure 3-1/2" wide by 5-1/2" tall and are bound with a rugged three-staple saddle-stitch process. 
Write down your observations, ideas, sketches, your Old Souls wishlist, you name it!
4 STYLES AVAILABLE:
GRAPH PAPER: the original.
RULED PAPER: good, crisp lines.
PLAIN PAPER: Free wheelin' plain paper. Doodle away.
MIXED PAPER: Plain, ruled and graph paper in one.

Made in USA