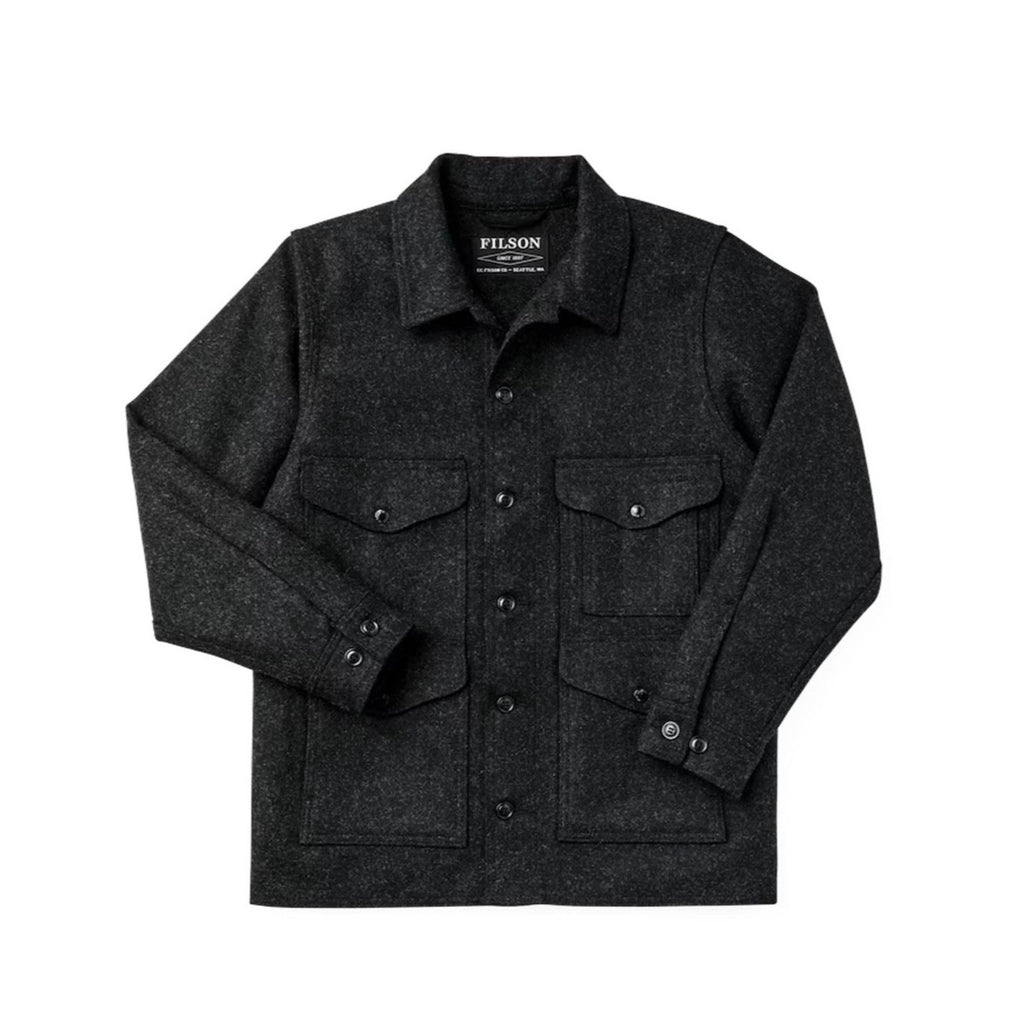 Filson Mackinaw Cruiser
When you want to wear one jacket regardless of changing weather conditions, Filson's original Mackinaw Wool Cruiser excels. It's made with durable wool in an uncommonly tight weave that turns away wind while remaining highly breathable. Wool's complex natural structure wicks moisture to the tip of each fiber, enabling it to insulate dry or wet. It's wet-weather performance is the reason wool has been the fabric of choice for outdoor protection for centuries. With four flapped pockets on the front and a full-width pocket the entire back, two layers of wool protect most of the torso, right where it's most needed.
Originally patented in 1914, C.C. Filson's Cruiser was designed for foresters working in the rain-soaked Pacific Northwest forests. Originally offered as a pullover shirt as well as a button-front jacket, the Cruiser rapidly became one of the most imitated jackets on the market. 
With more than a century of reliable service, Filson's often-imitated Mackinaw Wool Cruiser has an enviable heritage and proves the adage, "what worked then, works now."
FEATURES
Stitched in USA
Built with 100% virgin wool
Wind resistant and breathable
Insulates if wet
Four front cargo pockets, hand pockets and full-width rear pocket
Button-secure front and adjustable cuffs