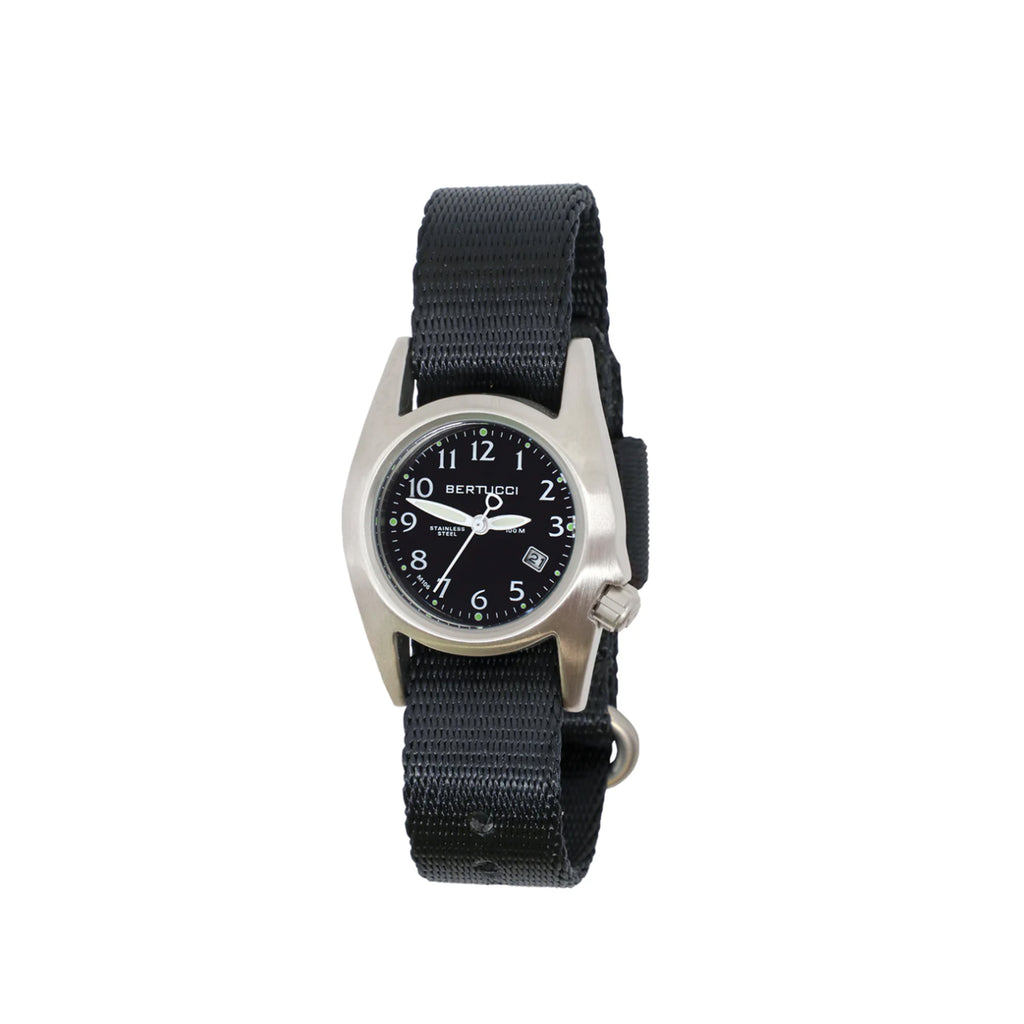 Bertucci M-1S Women's Watch
The M-1S Women's Field™ offers a classic and traditional look, but with that something extra. The M-1S offers the same performance features of every Bertucci® watch, but in a rugged brushed stainless steel case designed specifically for women. The dial features easy to read high contrast numbers. Long lasting bands are ultra comfortable and fit all women's wrist sizes.

DIAL LUMINOSITY: The hands are treated with high performance Swiss Super Luminous material that will intensely glow for hours based on exposure to sunlight or indoor lighting... not requiring a button push (a weak point), and will not deplete battery or require two hand operation.