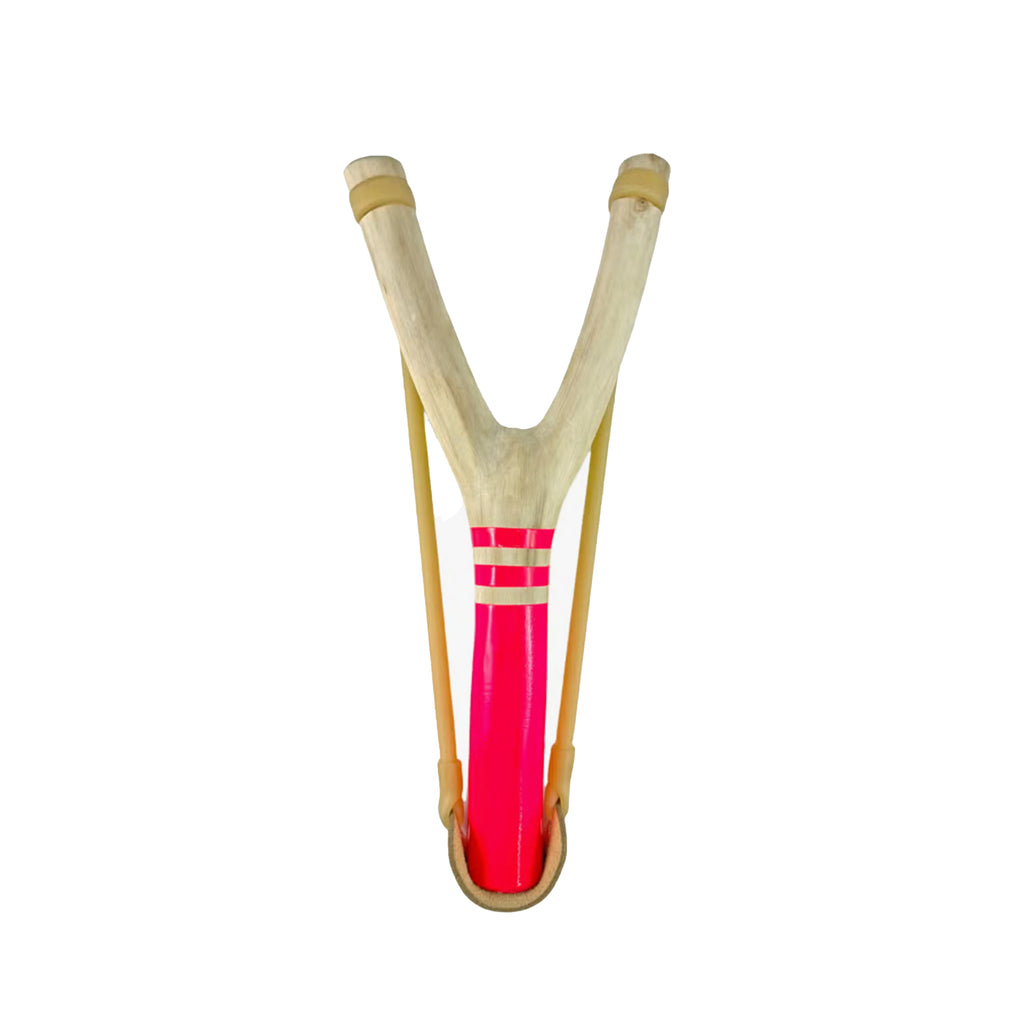 Best Slingshot
Go on and hit us with your best shot. On second thought… don't. This Hella Slingshot is the real deal. It's just like the wood weapons you used to make as a kid, but with an added touch of grown up craftsmanship. Each one-of-a-kind slingshot is handmade in San Francisco from forked tree branches. Go ahead and grab one, head outside and cause some mischief. 
Neon Slingshots: The classic wooden slingshot, now in Technicolor! Carefully airbrushed with acrylic paint in a slew of roy-g-biv hues, these neon slingshots are our most colorful mischief-makers. Each one-of-a-kind slingshot is handmade from forked tree branches and outfitted with a leather projectile pouch made from natural latex tubing and imitation sinew. With its smooth wooden body and eye-catching color, target practice never looked so good.
The #2 Slingshot: Perfect for hiking and camping, yet powerful enough for slingshot hunting, the Best Slingshot No.2 is a necessary companion for your next outdoor adventure. So buy a slingshot, and head outside!
DETAILS
Because each slingshot is one of a kind, dimensions vary.

Height will fall between 7"–10", width between 3"–6".

Slingshots are not toys, adult supervision required.

Please read my safety guidelines and disclaimer before purchasing.
Made in USA