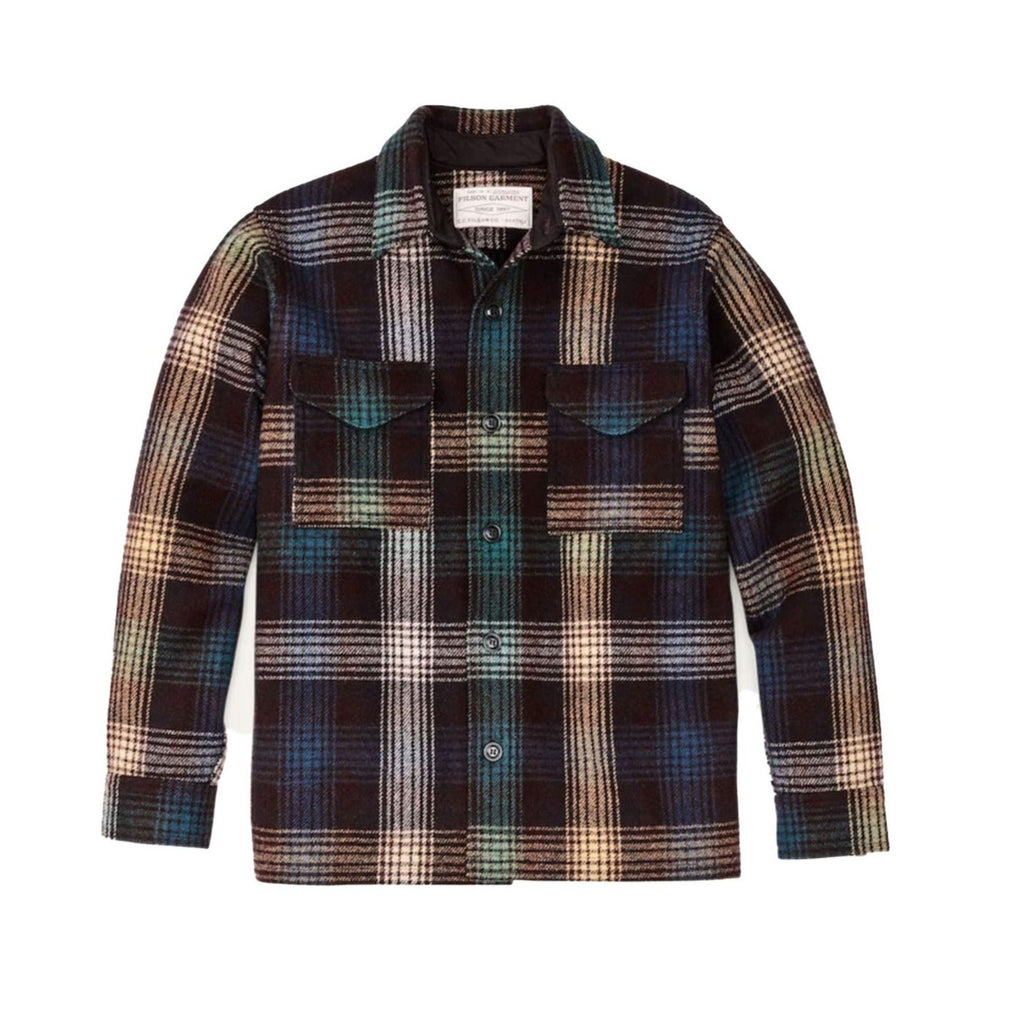 Filson Mackinaw Wool Jac-Shirt, F20263528
This Jac-Shirt insulates like a coat and wears like a shirt. It's made from the wool that's sheltered woodsmen and foresters from cold, rainy weather in the forests of the Pacific Northwest for over a century. With a classic button-front closure and adjustable cuffs, it's easy to adjust the warmth as conditions change. The flapped front pockets keep essentials close at hand and are secured with buttons that are hidden so they won't snag on equipment or gear.

Filson's 100% virgin Mackinaw Wool wicks moisture to the tips for evaporation. This natural wicking process has yet to be duplicated by any fabric developed in laboratories, and is the reason wool has been the fabric of choice for protection in foul weather for centuries. Filson's Mackinaw Wool Jac-Shirt can absorb up to 30% of its own weight in water without feeling damp or clammy.


FEATURES
Special-edition colors for this season
Made with thick, warm and durable 24-oz. wool
Insulates even when wet
Button-close front and adjustable cuffs
Sewn at Filson
Pocket flaps secure with hidden buttons