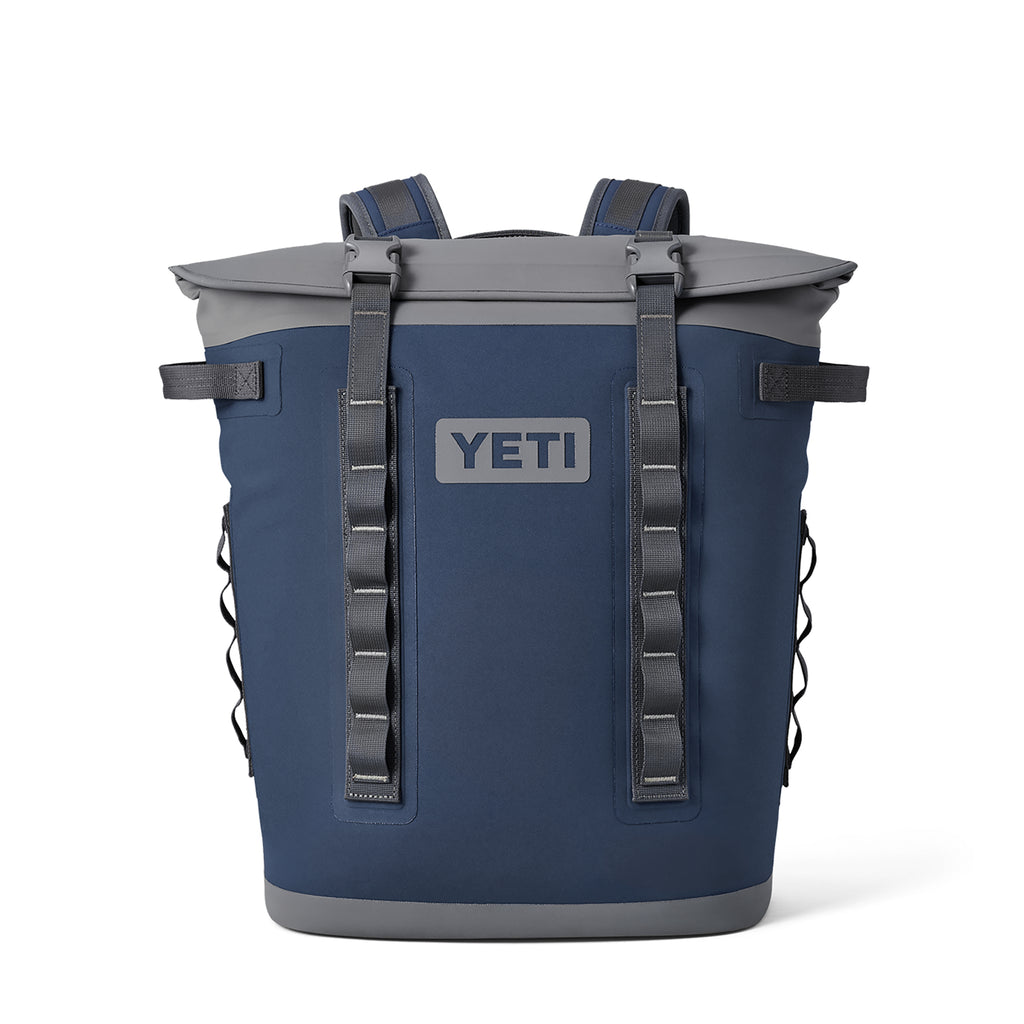 Yeti Hopper Backpack M20 - NEW
This cooler is perfect for anywhere you need your hands free and your drinks cold. Take it to the beach, the crag, a day on the lake – it's got your back.
MAGSHIELD ACCESS Durable and powerful magnets create an ultra leak-resistant shield that stays open when you need it and snaps closed with a gentle push.
COLDCELL INSULATION Closed-cell foam offers impressive cold-holding capabilities, helping keep your frosty goods ice cold.
LEAKPROOF LINER RF Welding used to eliminate stitching and provide leakproof seams in the interior liner.
DRYHIDE SHELL High-density fabric withstands punctures and UV rays. To help extend the life of the cooler, both the interior and exterior materials are treated to be mildew resistant.
HANDS-FREE HAULING Slim, tapered design and ergonomic straps evenly distribute weight for a seamless haul.