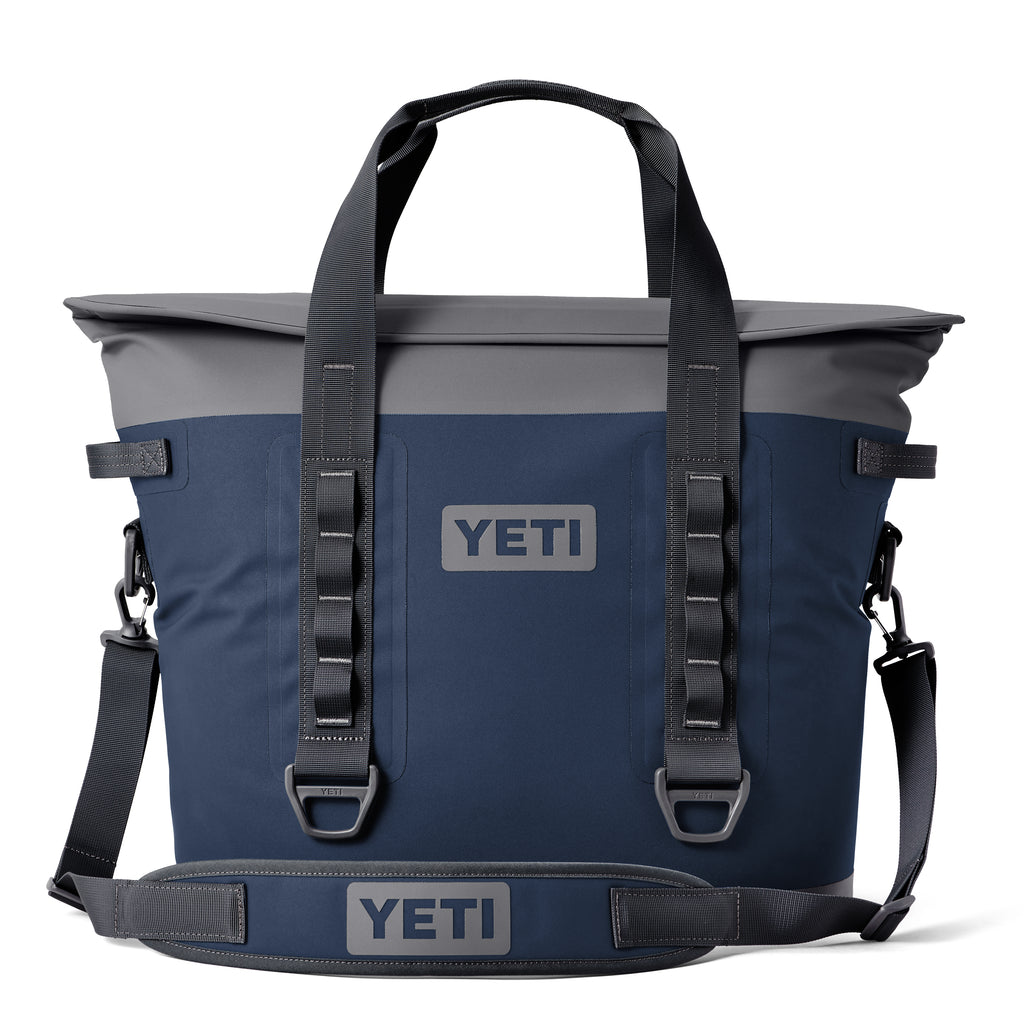 Yeti Hopper M30 2.0 - NEW
This cooler is great for bringing refreshments for several people for an entire day out in the wild: a beach outing with a group, a road trip meal, or a picnic at the campsite!
Innovative Closure
MagShield Access uses powerful magnets to create an ultra leak-resistant shield that stays open when you need it and seals closed with a gentle push.
Thermal Performance
COLDCELL Insulation uses closed-cell foam technology to lock the cold in and keep your refreshments fresh.
Ultra-Durable
The DryHide Shell is made from a high-density fabric that withstands punctures and UV rays. To help extend the life of the cooler, both the interior and exterior materials are treated to be mildew resistant.
-Empty Weight: 7 lbs
-26 Beer Cans (using 2:1 ice-to-can ratio) 36 lbs of ice (only)
-YETI Recommends: 1 Medium and 1 Large YETI Thin ICE