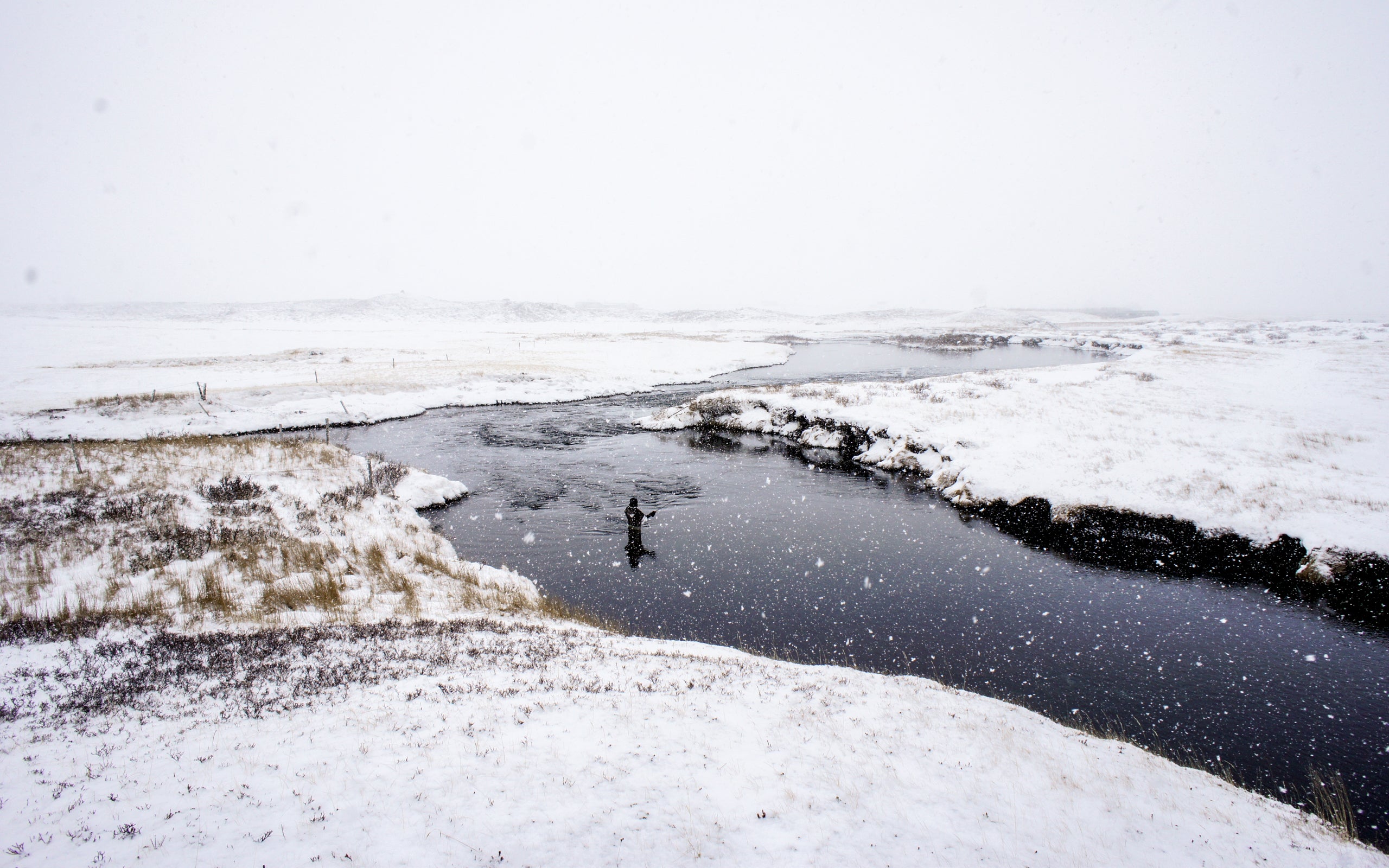 Near the northern coast of Iceland, just south of the arctic circle, there is a little river that never freezes despite its exceptionally cold locale. This little river is called Litlaá - which, of course, literally means little river.
45 years ago, the Litlaá was not much more than a stretch of densely mineralized geothermal flow in the shadow of the Krafla Volcano. The river was transformed into perfect Sea Trout habitat after the Krafla eruption of 1976 created Lake Skjalftavatn.
The brand new lake was and is as clear as it is cold. Soon after its formation, it began draining into the little river, and which has since maintained a year-round average temperature of about 63ºf downstream of its junction with the lake's outlet.
In April, when the season opens, the river is far warmer than the air surrounding it, with temperatures hovering around 10º(f). Fortunately for anyone as dumb as we are to be fishing in this weather, this means that the more time you spend in the river, the warmer you are.
Sea Trout now thrive here - both ocean run and residents, alongside a healthy population of resident Brown Trout and Arctic Char.
To help with the cold, it helps to remember that back in Reykjavik the reward of Iceland's national food, a Bæjarins Beztu Pylsur hotdog, awaits.