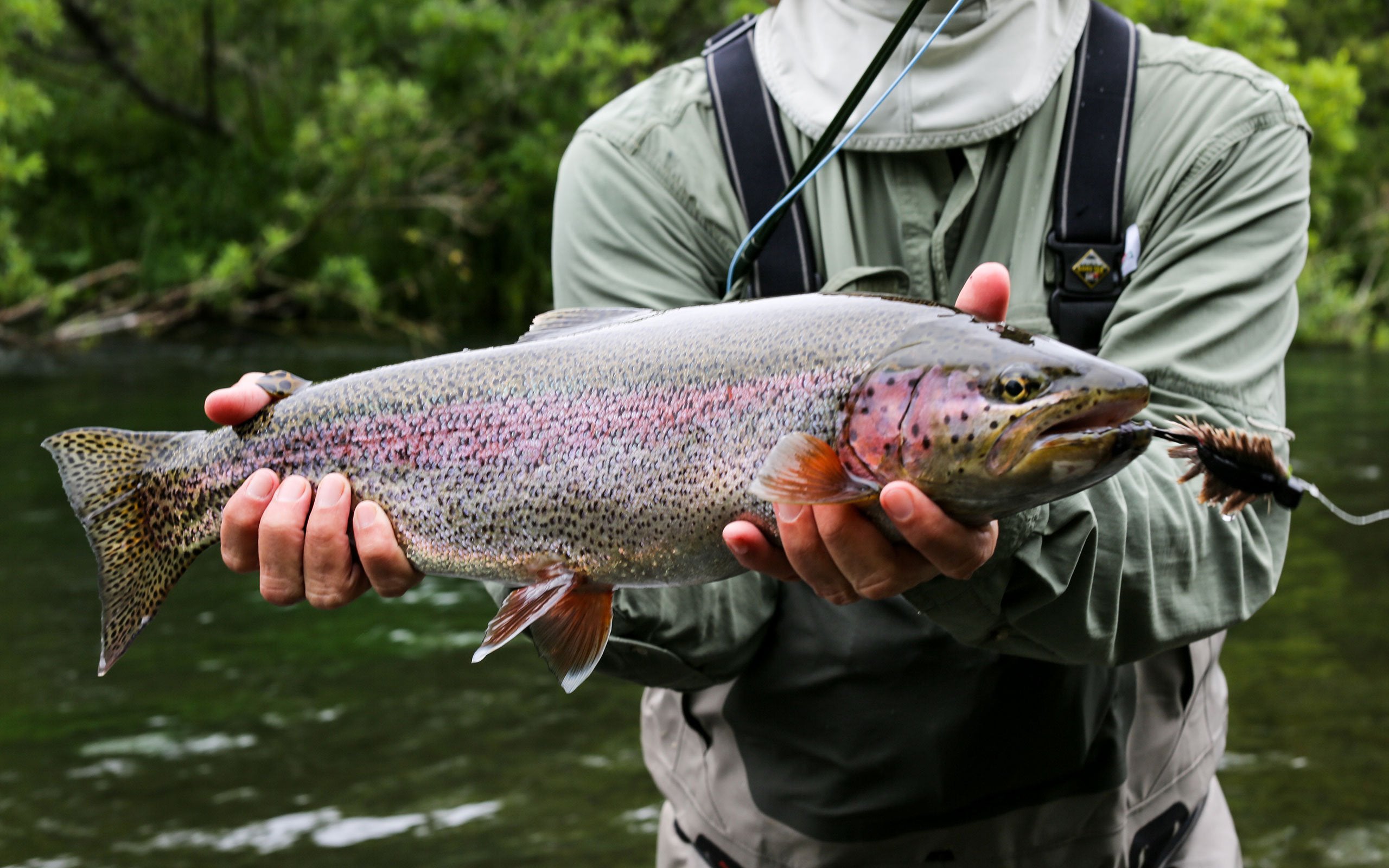 The Kamchatka Peninsula in Russia's Far East is made up of 100,000 square miles of some of the remote wilderness on the planet. Despite its vast size there are virtually no roads, limiting access to the peninsula's interior to Soviet-Era MI-8 Helicopters. The Old Souls crew has made this trip many times but sat out the last few years. We are beyond excited to be in the midst of planning our return in the summer of 2020!
After an overnight in Anchorage and an early AM flight across the Bering Sea, anglers load a bus with their outfitters to transfer to one of the various heliports in the area - although heliport may be a strong word. Most of these places are open fields or farms and it is not uncommon to be loading the heli with your outfitter amongst a herd of grazing sheep.
Once everyone has settled into camp and rigged up their rods for the next days fishing the first of many hearty meals is served. Russia's national condiment, Vodka, is present at every meal and applied liberally, if so desired. Hot appetizers of are served daily after fishing. Meals start with a traditional soup course and progress to appetizers, salads, entrees, and even desert. It is truly amazing what the camp crew turns out in these remote outpost kitchens, whether on a wild float trip or a fixed camp lodge.
The Russian Laika, aka the Kamchatka Bear Dog, is your constant companion on any Kamchatka trip, be it a float trip or a lodge-based operation. These trusty critters are playful and social with guests but they are all business when a wayward Kamchatka Brown Bear wanders a bit too close to camp or to a group of anglers on the river.
The origins of the Rainbow Trout have been traced to far eastern Russia and Kamchatka in particular. Huge fish populations combined with Eurasia's highest concentration of Red-Backed Voles (read: mice) has created a Rainbow Trout whose primary protein source is the rodents themselves. Most days mousing is the only way to go in Kamchatka, and though we can all agree that nothing beats a 30" Rainbow eating a mouse on the surface, fishing streamers is not a bad way to spend the day and sometimes can equally or more productive.
Despite having seen numerous fish come to hand while fishing with mouse flies, this was the first time I ever came across an actual mouse trying to cross a river. When I dipped my rod into the water beneath him he quickly grabbed the fly line with all four of his feet and hung on for a well-deserved break. The Morrish Mouse, right, is our preferred imitation. The wear and tear on the fly, and the missing tail, speak to the aggressive takes of the typical Kamchatka Rainbow Trout.
Dates for our upcoming 2020 trip to Kamchatka will be announced soon. To learn more and/or to be kept in the loop on our please contact James via hello@oldsouls.com.