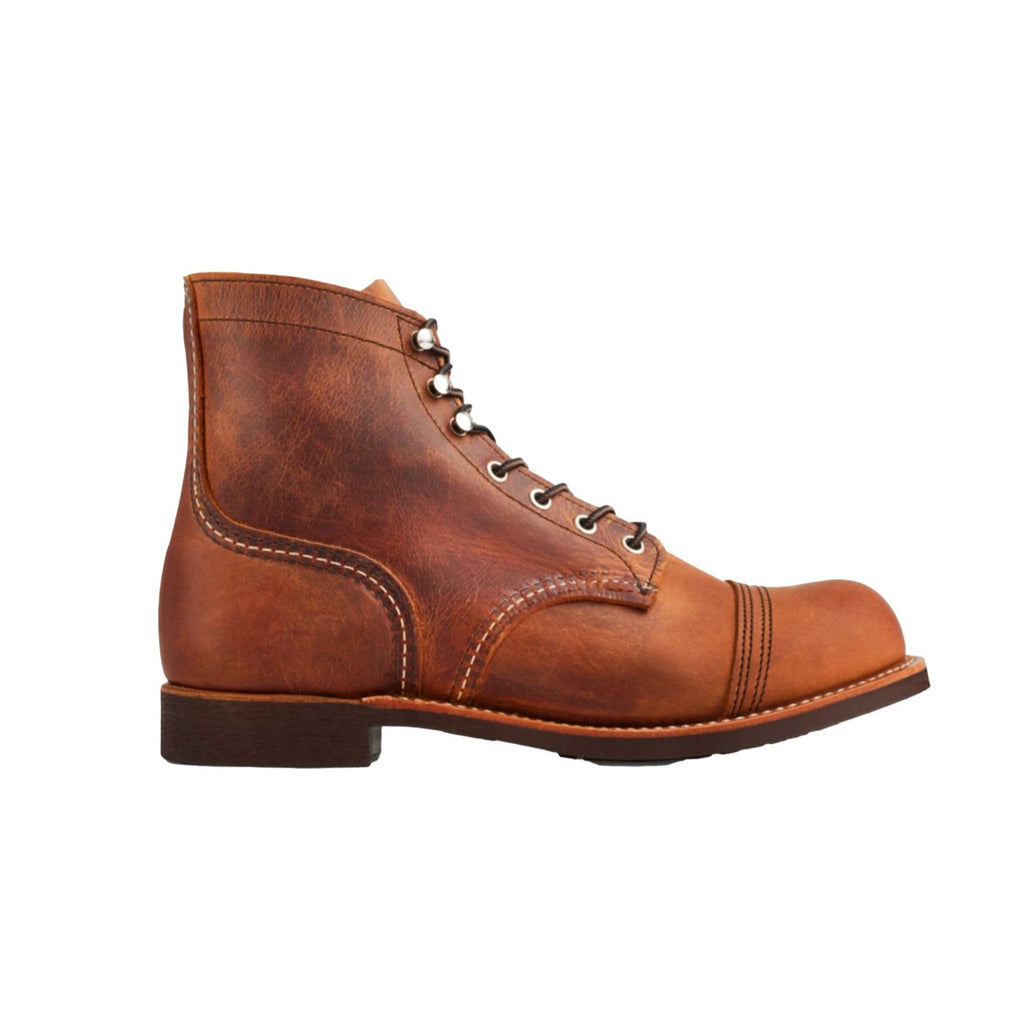 Iron Ranger Boot No. 8085
STYLE NO. 8085 : IRON RANGER
The rugged 6-inch 8085 Iron Ranger features premium Copper Rough & Tough leather, chrome hardware, speed hooks, Goodyear welt construction, triple stitched quality, plus a durable Vibram® 430 Mini-lug sole for grip while maintaining the classic Iron Ranger construction and silhouette.
THE HISTORY BEHIND THE STYLE
The early history of iron mining on Minnesota's Mesabi Range is intertwined with that of Red Wing Shoe Company. The miners needed tough but comfortable boots that could stand up to the long days and tough conditions a northern Minnesota mine pit presented. Red Wing responded with a boot made of thick leather with an oil resisting outer sole, speed lacing hooks, and a comfortable cork midsole. The defining characteristic of these boots though, was their double layered toe, capped to protect the miner's feet from injury as they labored with hand tools and heavy machinery. That boot is still made today, the fittingly named Iron Ranger, and it represents not only Red Wing's commitment to making boots for working men and women but also its Minnesota origins.
OIL-TANNED LEATHER
S.B. Foot Tanning Co. is best known for Oil-Tanned leather which is used to build a variety of timeless Red Wing styles. This leather is water, stain and perspiration resistant, and has a more natural look and feel because less finishing materials have been applied, allowing its natural beauty to shine through. Oil-Tanned leather is exceptionally durable and has been used to build countless work boots throughout Red Wing's 110+ year history.