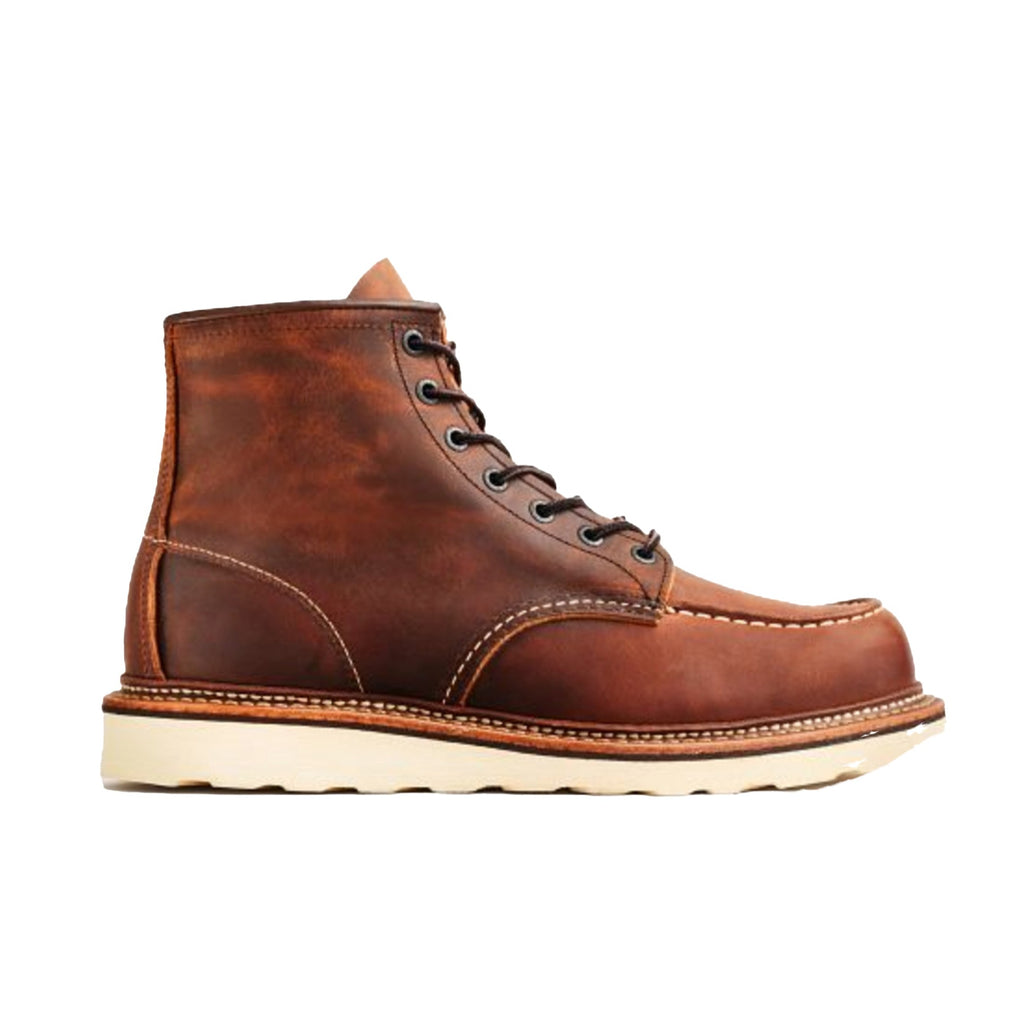 Red Wing 6-Inch Moc 1907
The 6-inch Classic Moc is synonymous with Red Wing Heritage. The boot's unmistakable moc toe and Traction Tred outsole form a timeless silhouette, and a split reverse storm welt provides added water resistance. Elevate the look using the secondary leather lace that comes with this style.
HISTORY 
Red Wing's Classic Work boots were designed and built to withstand the daily rigors of the work day on the farm and in the factory. The lightweight crepe sole featured a minimal tread design to reduce the mud that would cling to a farmer's boots but still provide the underfoot comfort the work day required. Red Wing would brand the crepe sole as the Traction Tred sole. These classic boots featured a moc toe design. The name came from the word moccasin, the Algonquian Indian word for shoe. This combination of the u-shaped moc toe leather upper and the white crepe sole would become the iconic boot style for the Red Wing brand. It is one of the oldest Red Wing styles and a best-seller. 
FEATURES
Oil-tanned Copper Rough & Tough Leather
Traction Tred Cushion Crepe Wedge Outsole
Water, stain & perspiration Resistant
Natural look and feel


Made in USA